Marie-Claire Greve (1966) is a Dutch fine art photographer devoted to creating images inspired by her passion for nature and wildlife. Following a successful career in organising business events and outdoor fairs, she turned to photography in 2012 and has since worked in over 9 countries, including France, Iceland, Japan, Kenya and of course The Netherlands. Her abstract interpretations of the landscape and an eye for bringing out colourful shapes and forms in many of her wildlife subjects has brought her to the attention of fine art photography collectors globally. She has held 5 solo exhibitions and in 2019 was awarded first prize in the Best Reportage category of the Festival International du Film et de la Photography (FIFPAN) in France.
Curious by nature and not afraid to experiment with her camera, Marie-Claire often chooses unusual perspectives or angles for her distinctive compositions. 'My personal preference is to work with anything that moves,' she explains, 'and to make the most of soft, evocative light to achieve the subtle tones that I prefer in my images.' As well as the iconic wildlife of the African bush and savannah, Marie-Claire is also drawn to the more elementary features of the landscape, especially those wild places that have been shaped for centuries by wind and water.Like many accomplished artists, Marie-Claire's life and work has been inspired by several influential figures, notably the wildlife film-maker and photographer Hugo van Lawick, who she first met in Tanzania in 1989. 'At that time, he was in the Serengeti shooting his film Cheetah Family.' she recalls. 'Being there, watching him work, surrounded by nature in its full force, made me realize that working with nature was my ultimate dream. I instantly fell in love with Africa.'
Numerous trips followed and Marie-Claire's passion for Africa grew stronger, but it was only when she attended a workshop in the Camargue, led by the acclaimed fine art photographer Jonathan Chritchley, that she discovered how she could use her camera as the best means to express her bond with nature. 'Horses are my passion and thanks to Jonathan I really got to know what working with the camera was like. Soon, I felt very comfortable and a whole different world opened up for me. That was when I realized that I was finally doing something that I had wanted to do when I was a child.'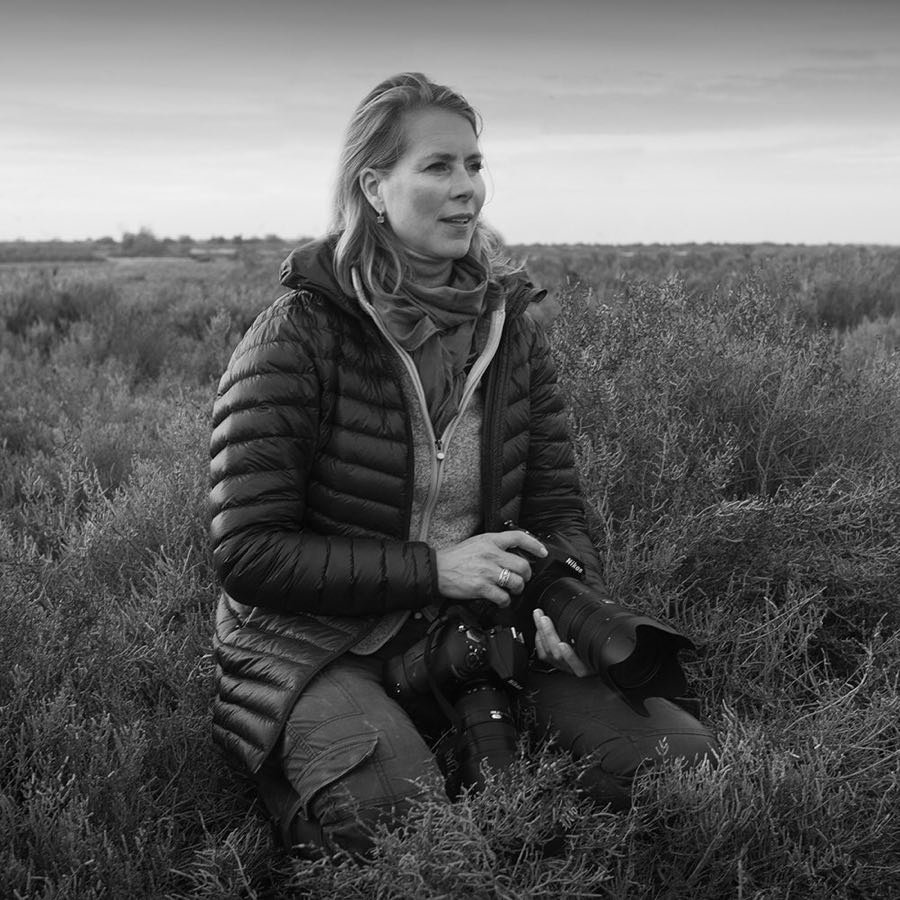 'She is someone who is hard working, motivated and full of passion about nature, who is brave enough to choose nature as a subject for her work and who succeeds, in both the technical and ethical point of view, by mesmerizing, surprising and entertaining her audience.'
There is also a philanthropic side to Marie-Claire's photographic art. In 2017, she launched Alliance for Nature, a foundation that aims to create a shift in awareness about the interrelationship between humankind and nature, and consequently the growing importance to protect the natural world we live in.
Through her photography, she seeks to inspire and connect people of all ages and ethnicities, as well as organisations active in the conservation of Earth's precious biospheres, bases on a philosophy of coexistence. She says: 'The net worth of my artwork will be allocated to The Alliance for Nature and special assignments that aim to protect and preserve our natural world. I feel lucky to have found photography as the tool to share my experiences and feelings for nature. If we can better understand that we are as much part of nature as any other living species, we would soon realise that what we do to nature we do to ourselves.'
Marie-Claire Greve has joined Nature First, The Alliance for Responsible Nature Photography.
As well as exhibitions and awards, Marie-Claire's transformation to fine art nature photographer has been recognised by one of Europe's most distinguished art connoisseurs, the former director of Christies Amsterdam, Jop Ubbens, who wrote: